Become a part of something bigger.
We wouldn't be where we are today without our people. At NBRI, we believe in exceeding expectations and achieving service excellence for our clients. It's more than just a job — our team is the lifeblood of everything we do. If you share our sentiments and want to join a passionate, supportive team of experts, reach out today.
Submit Your Resume
Why work at NBRI?
We have been revolutionizing the survey research industry since 1982. Besides contributing to psychological research that's helped shape thousands of companies (including Fortune 500 businesses), here are some highlights of what you get working with NBRI.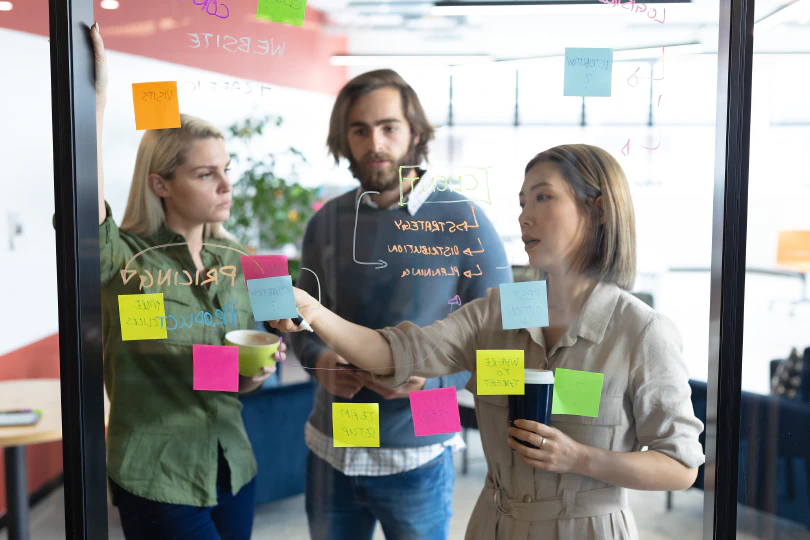 Our people shape us
NBRI's core asset is its people. That's what makes working at the Institute so special. We believe that work is more than a place you go every day — it should be a place of exploration, creativity, professional growth, and interpersonal relationships. It's about being inspired and motivated to achieve extraordinary things.
We want our people to take pride in their work. After all, the combined talents, skills, knowledge, experience, and passion of our people make us who we are.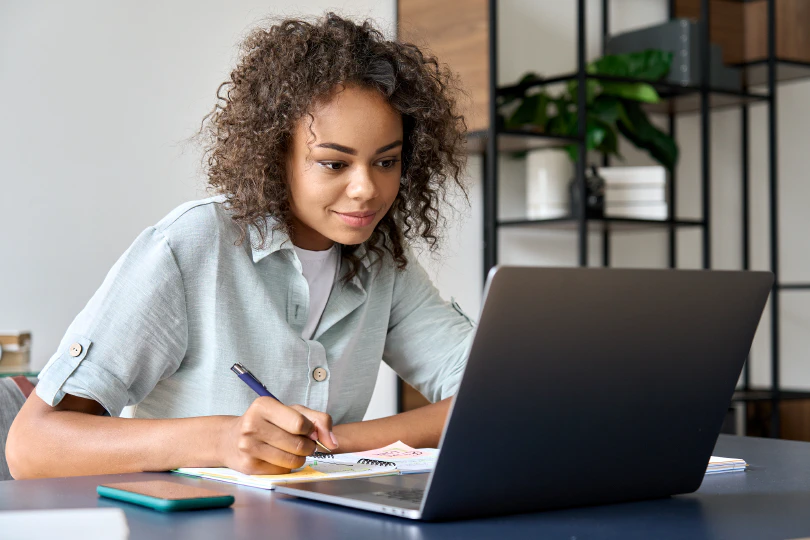 Unmatched learning and development opportunities
As an NBRI colleague, you'll work side by side with recognized industry thought leaders to help tackle the challenges of some of the world's best-known organizations. And if you would like to continue your formal studies, we offer tuition assistance and support participation in certification programs sponsored by professional associations.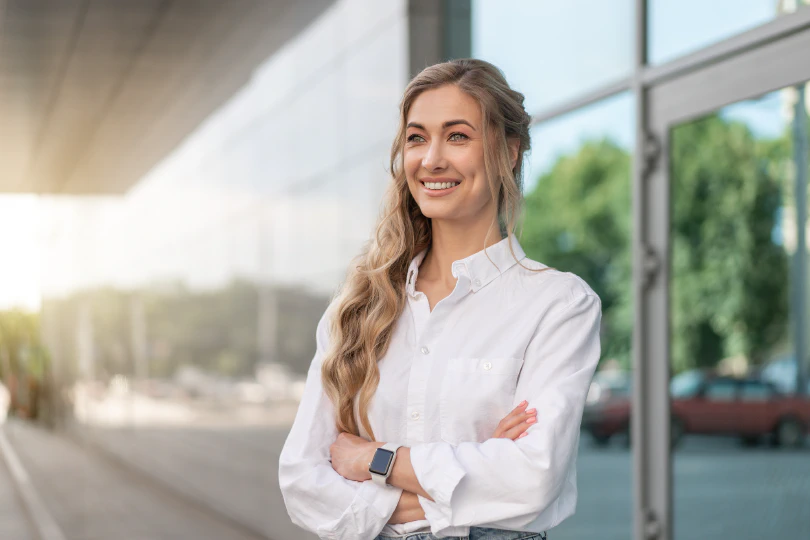 Total rewards
Our pay-for-performance culture rewards employees whose efforts on the job contribute to NBRI's success. And our market-aligned benefits provide essential coverage while allowing for individual choices where appropriate.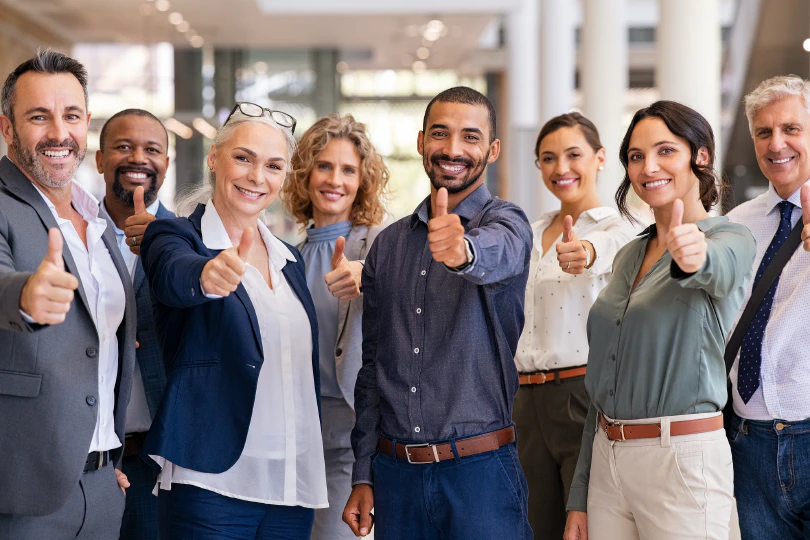 Diversity and inclusion
NBRI is committed to developing a diverse workforce and creating an inclusive, empowering environment for all colleagues. We aim to build a workplace that attracts the most talented people and enables them to develop to their fullest potential.
Explore careers
Below are general descriptions for positions at NBRI. If you think you'd be an excellent fit for our team, send us your resume by email.
Organizational Psychologist: Doctoral level professionals in Applied Psychology, Experimental Psychology, Organizational Behavior, Research, and Statistics with a comprehensive knowledge of these subject matters.
Research Consultant: Through NBRI Research Consultants, our clients have access to deeper levels of expertise than they would get in-house, and they may utilize only as much service from the Research Consultant as desired. NBRI Research Consultants must have at least a Master's degree, though some may also be Organizational Psychologists and possess inordinate knowledge of and experience in survey research, deep analytics, and business action planning.
Research Assistant: NBRI Research Assistants are researchers employed to assist with research. Research Assistants are not independent, are not directly responsible for research outcomes, and report to a Research Consultant or Organizational Psychologist. NBRI Research Assistants must have at least a Bachelor's degree and may be enrolled in a postgraduate degree program.
NBRI Sales Management: Sales Managers handle the practical application of sales techniques and the management of NBRI's sales operations. This is an essential business function, as sales determine the success or failure of businesses, and NBRI is no exception.
NBRI Research Management: Research Managers oversee the planning, organizing, securing, managing, leading, and controlling of resources to achieve specific goals. Projects may be temporary or permanent with defined beginnings and undefined ends, each undertaken to meet unique goals and objectives. The primary challenge of research management at NBRI is to achieve all of the project goals and objectives while honoring the predetermined constraints of scope, time, quality, and budget. The secondary challenge is to optimize the allocation of resources and integrate them to meet pre-defined objectives.
NBRI IT Management: IT managers are responsible for managing all NBRI technological resources according to needs and priorities. These resources include tangible investments like computer hardware, software, data, networks, data center facilities, and the staff who maintain them. Managing this responsibility within NBRI entails many essential management functions like budgeting, staffing, organizing, and controlling, and other aspects unique to technology like change management, software design, network planning, and tech support.
NBRI Software Development: These personnel develop scalable, fast, robust, and rich web and mobile solutions to solve complex business problems. They must demonstrate knowledge of professional software engineering best practices for the entire SDLC, including coding standards, code reviews, source code management, build processes, and testing. They also drive operational excellence by investigating production issues, driving root cause analysis, and follow-up actions for mitigation.
Project Support Engineer and Survey Programmer: Any technical aspect of an enterprise project is performed by a Project Support Engineer or Survey Programmer. Some examples include designing online, telephone, and paper surveys, deploying invitation and reminder emails, and generating reports based on client specifications. Multiple projects are ongoing at any given time, so time management and close communication with the Research Manager is essential to success.
Telephone Interviewer: For those projects requiring surveys conducted by telephone, our specially trained Telephone Interviewers gather the survey response data and manage their contact lists to ensure high participation rates, attainment of representative samples, and timely completion.
NBRI Finance: NBRI accountants handle the processes of accounts receivable, accounts payable, and communicating financial information. The communication is generally through financial statements that show the economic resources under management's control. The art lies in selecting the information that is reliable and relevant to the user. The accounting principles at NBRI include accounting, bookkeeping, and auditing.
Submit Your Resume