Customer Service Surveys
Exceptional customer service is smart business. Use our customer service surveys to build customer loyalty and satisfaction that directly impacts sales.
Get Started
View Sample Questions
Best-practice templates
Targeted survey questions
Feedback you can trust
Give customers an unforgettable service experience
Research shows that good customer service has a huge impact on how customers view a business. Small things like addressing customers by name and showing you care about their concerns makes a big difference. Use our customer service surveys to concentrate on what customers consider most valuable.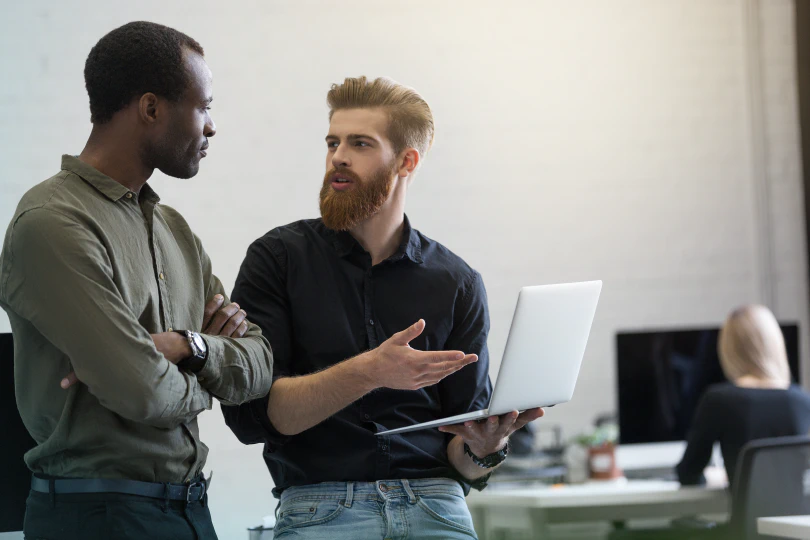 Drive repeat business and positive word of mouth
Customers are happier when you show you care. Satisfied customers are far more likely to return to your business—and they'll tell their friends and family. You'll know what matters the most by implementing a customer service survey program.
In over three decades of conducting survey research for thousands of businesses, we have found that once a slide in customer service begins, it's difficult to curtail.  By continually monitoring customer service through the use of regular surveys, you can keep service levels high and customer loyalty strong.
Get started today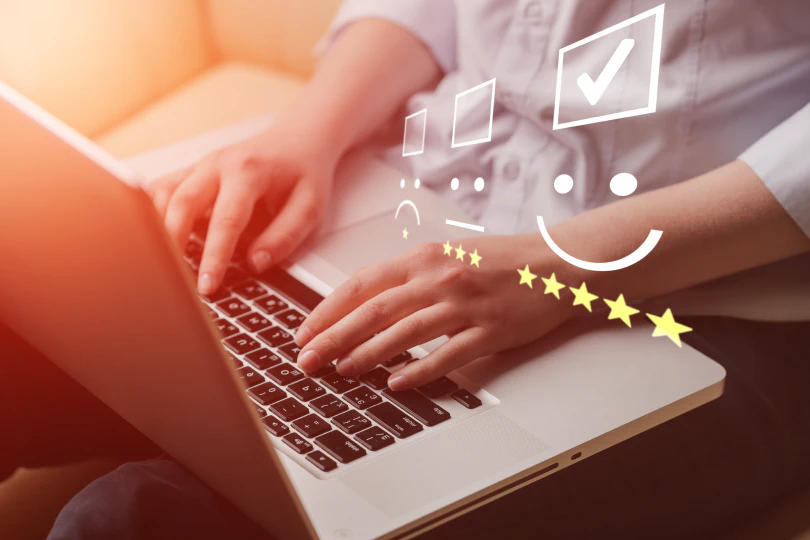 Utilize game-changing customer service surveys
So, why should you consider a customer service survey program? Good customer service drives customer engagement, repeat business, referrals, and sales volume. Some of the biggest benefits include:
Avoiding loss of reputation
Maintaining market share
Better understanding customer expectations
Identifying performance gaps
Access to vital customer service data
By asking the right questions, applying NBRI's [ClearPath Analytics], and identifying specific steps to improve your customer touch points, our customer service surveys produce meaningful wins for your organization.
See our process
What our customers are saying about NBRI
"Everything about the service has been what we were looking for and all representatives are a pleasure to work with."
Recent Case Study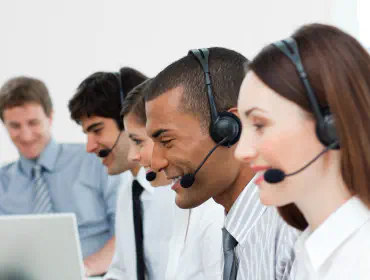 An international service organization chose NBRI to conduct a customer service survey for three million of its 110 million customers worldwide. Within four months, the client achieved best-in-class scores (at or above the 90th percentile) that significantly improved customer service.
Customer Service Survey Resources
Full-Service
Make our team your team
We handle it all, from survey creation and in-depth reporting to turning the research into real benefits for you. Tell us what you need, and we'll deliver.
Talk To An Expert
Still not sure?
NBRI surveys give businesses a competitive edge, forming a clear path to profit improvement. Reach out today for more information — we are here to help.
Trusted by thousands of businesses since 1982