ClearPath Financial
Improve your financial performance in the shortest time possible. Leverage overall customer satisfaction, intent to recommend, and intent to return.
Get a Custom Quote
Talk to an Expert
Accelerate your financial performance
Every organization's primary battle is to win and retain the hearts and minds of its customers. The more customers return to an organization, the more they spend, and the higher the financial performance of that organization. Our goal is to help you improve your employee experience, your customer experience, and therefore your financial performance. We call this ClearPath Financial.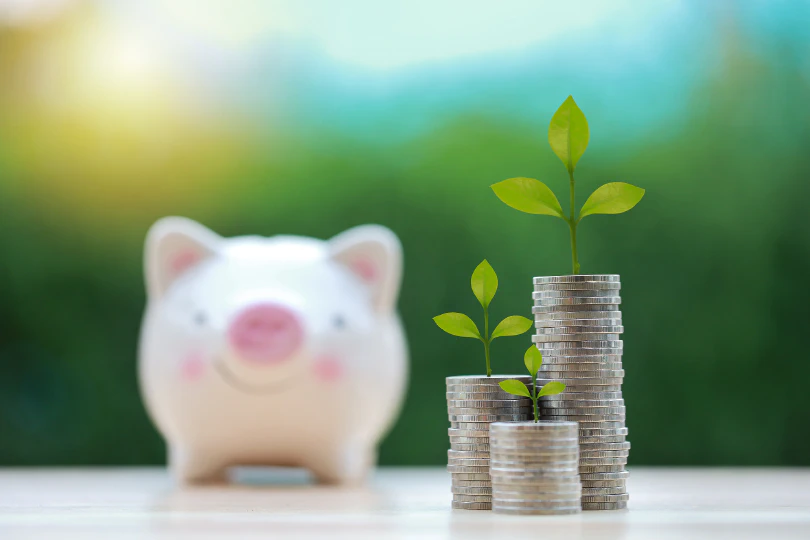 ClearPath Financial
Maximize your bottom line
Customer experience is driven by communication, responsiveness, and overall customer satisfaction. What causes a customer to return and buy more is their experience with the products and services they receive. At the same time, employee loyalty and enthusiasm for the organization propels customer loyalty, which leads to better financial performance.
See results in the shortest time possible with ClearPath Financial.
Get started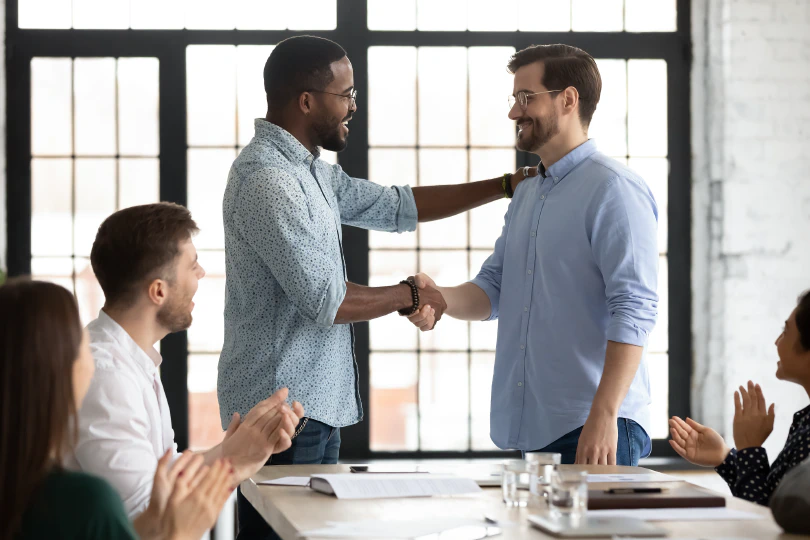 Increase Performance
Upgrade the employee and customer experience
The primary drivers of employee experience are fairness, job satisfaction, management style, and culture. When the employee experience is great, it increases productivity and reduces turnover, further benefiting the bottom line.
This path to financial performance underscores why survey research of employees and customers is so critical and is a best practice among high-performing companies.
NBRI provides clients with solid research, clear insights, and highly effective training to continually improve both the employee and customer experience!
The NBRI process for optimal financial performance
NBRI surveyed 180,000 people to find out what drives financial performance. The ClearPath Financial chart below shows our findings and the formula that we use in our full-service offering. The employee experience drives the customer experience. When both employees and customers are satisfied, financial performance thrives.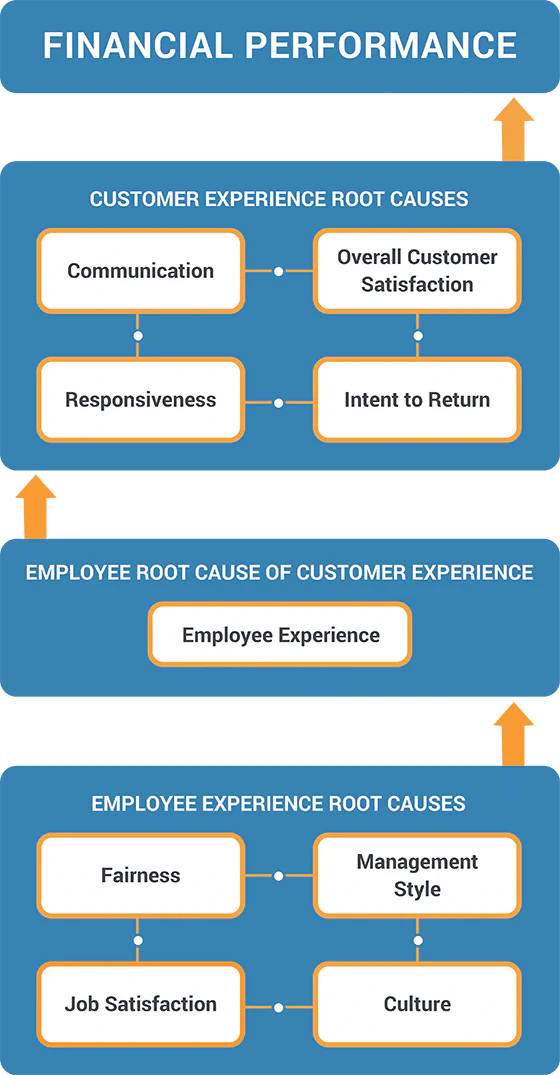 What our customers are saying about NBRI
"What do you like most about NBRI? The experience and knowledge that is brought with a company like NBRI, which is exactly why we chose to partner."
Other Full-Service Solutions
View other steps in the process that delivers real results and sets NBRI apart.
Full-Service
Make our team your team
We handle it all, from survey creation and in-depth reporting to turning the research into real benefits for you. Tell us what you need, and we'll deliver.
Talk To An Expert
Still not sure?
NBRI surveys give businesses a competitive edge, forming a clear path to profit improvement. Reach out today for more information — we are here to help.
Trusted by thousands of businesses since 1982