How to Conduct a Survey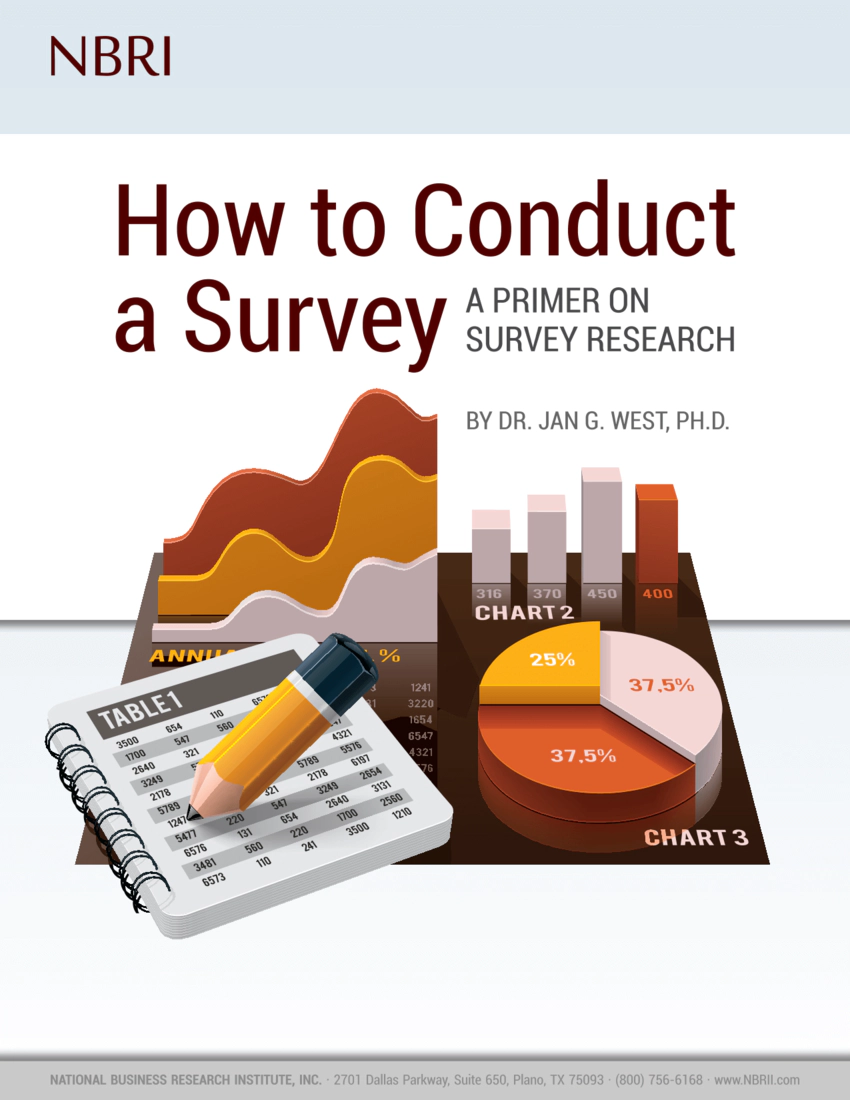 We've been conducting research for businesses for over 4 decades. From employee and customer surveys to market research, NBRI has covered every inch of the survey research spectrum. As you can imagine, we've compiled a lot of benchmarking data and derived a lot of knowledge from it. Our motto is "Research for Knowledge, Knowledge for Power", and what better way to empower than to share what we've learned?
How to Conduct a Survey is full of tips and insights researchers use to elicit the most useful responses during surveys along with quizzes, research, tables, and much more. How to Conduct a Survey is a great primer for any business that is contemplating scientific survey research.