Trending Now – Why People Hate Their Jobs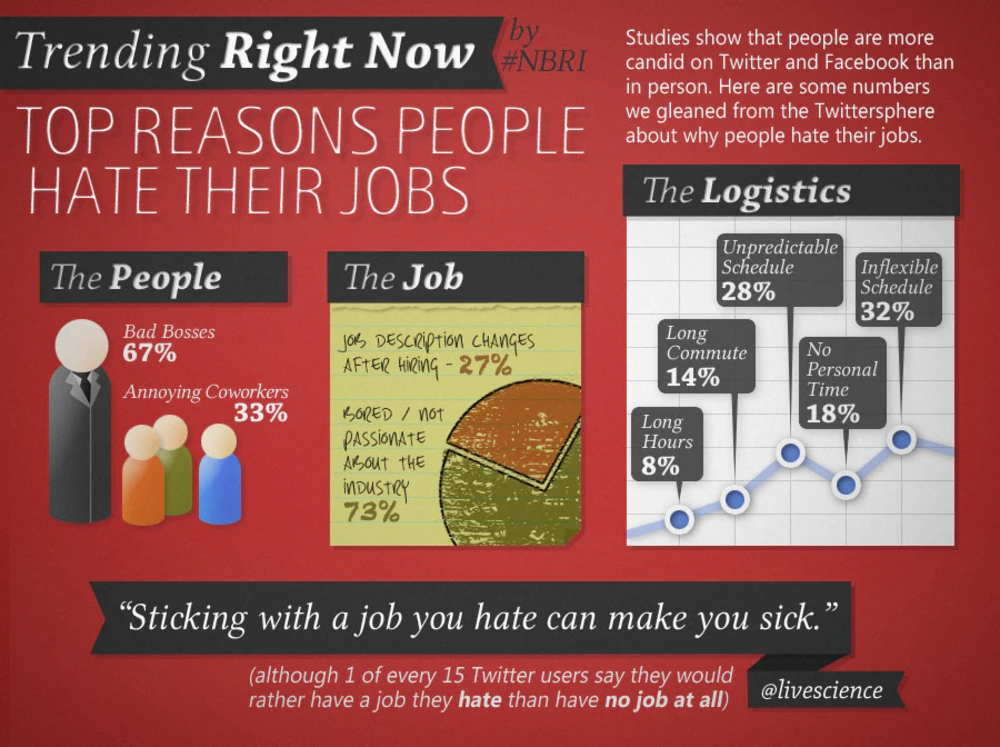 Every business strives to be as productive as possible. One way to increase your employee's productivity is to make sure employee engagement levels stay high. Workers that are engaged with their jobs will naturally be more productive. Our latest micro graphic gives you a quick insight into what people that aren't happy at work have been saying on social media.
As a leader, keeping a pulse on your employees engagement levels is of the highest importance. We've found that the majority of the issues arises from middle management not having a flexible schedule. Take the time to look to your own organization and see how you can apply these findings in a positive way. For more information on finding what your employees' sentiments are towards their job, check out our employee engagement surveys.