Survey Time? Lathem Corporation hires NBRI to conduct customer surveys.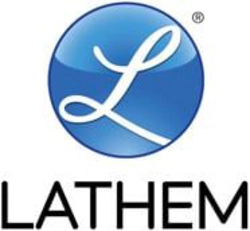 Time, labor, and security manufacturer, Lathem has selected NBRI to conduct a customer satisfaction survey. With a wide variety of products ranging from door locks to digital time clocks and employee tracking software, Lathem seeks to improve their customer's experience with direct feedback.
NBRI, the National Business Research Institute, a leading research firm in the area of organizational psychology will conduct the study. By studying the foundations of customer satisfaction, the NBRI survey and analyses will identify action items enabling Lathem to increase its customers' satisfaction and intent to return.
About Lathem Corporation:
Headquartered in Atlanta, Georgia, Lathem is one of the world's leading designers and manufacturers of time, labor and security products for business. The company specializes in three primary lines of business: time and attendance products, synchronized clock systems, and small business access control solutions.
Founded in 1919, Lathem is proud to celebrate its 90th anniversary, and remains a family-owned and operated US manufacturer. More than 300,000 companies worldwide use a Lathem product every day to help manage their business.
More information can be found online at www.lathem.com.
About NBRI Incorporated:
NBRI specializes in psychological research for business, commonly referred to as employee surveys and customer surveys.
NBRI utilizes the largest and highest quality benchmarking database in the world. Containing over 10 billion individual opinions, or scores, customer satisfaction factors can be modeled and improved upon, leading to greater organizational success in any field.
NBRI Project Leaders possess Ph.D. degrees in psychological research, and have assisted thousands of firms around the world since 1982. Clients are able to confidently implement action plans that provide for the greatest amount of organizational improvement with the least amount of time and manpower.
NBRI's founder and CEO, Jan West, Ph.D. is a thought leader in the field of Organizational Psychology.
Visit NBRI at www.NBRII.com.